Many people are familiar with the work of architect Ernö Goldfinger, and his Modern Movement home in Hampstead, owned by the National Trust, but few have much idea about the rest of his portfolio, outside the Trellick and Balfron towers. In this edition of Encounter, John Escolme visits one of Goldfinger's apartment schemes in Primrose Hill, built between 1954 and 1956. He meets the illustrator and book designer Pauline Baines who has lived in the block since she and group of friends and associates commissioned Goldfinger to design it in 1952. Pauline was also the wife of muralist and artist Harry Baines whose work in charcoal on Indian themes has had a wide following, and who was responsible for bringing Picasso's 'Guernica' to the United Kingdom. John is joined by Judy Matheson for additional insights and quotes from the press.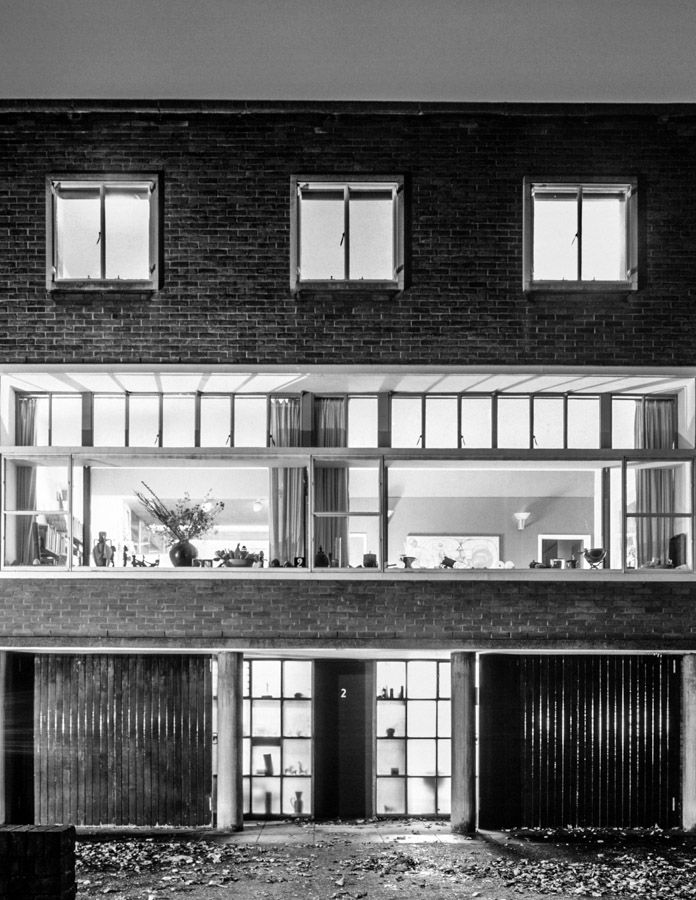 The gallery shows images of other Goldfinger buildings, as well as 10 Regents Park Road.
Producer/Presenter, John Escolme.
Reader, Judy Matheson.
Series Editor, Elaine Lewis.
©MMXVI Monitor Production In Sound.